How to Create AI Yearbook Photos
It's that time of year again - time to take yearbook photos! Getting the perfect yearbook photo can be tough - you have to pose a certain way, find the right outfit, and hope the picture turns out. With Westidol's AI photoshoot capabilities, you can now create the perfect custom yearbook photo easily from home. Keep reading to learn how!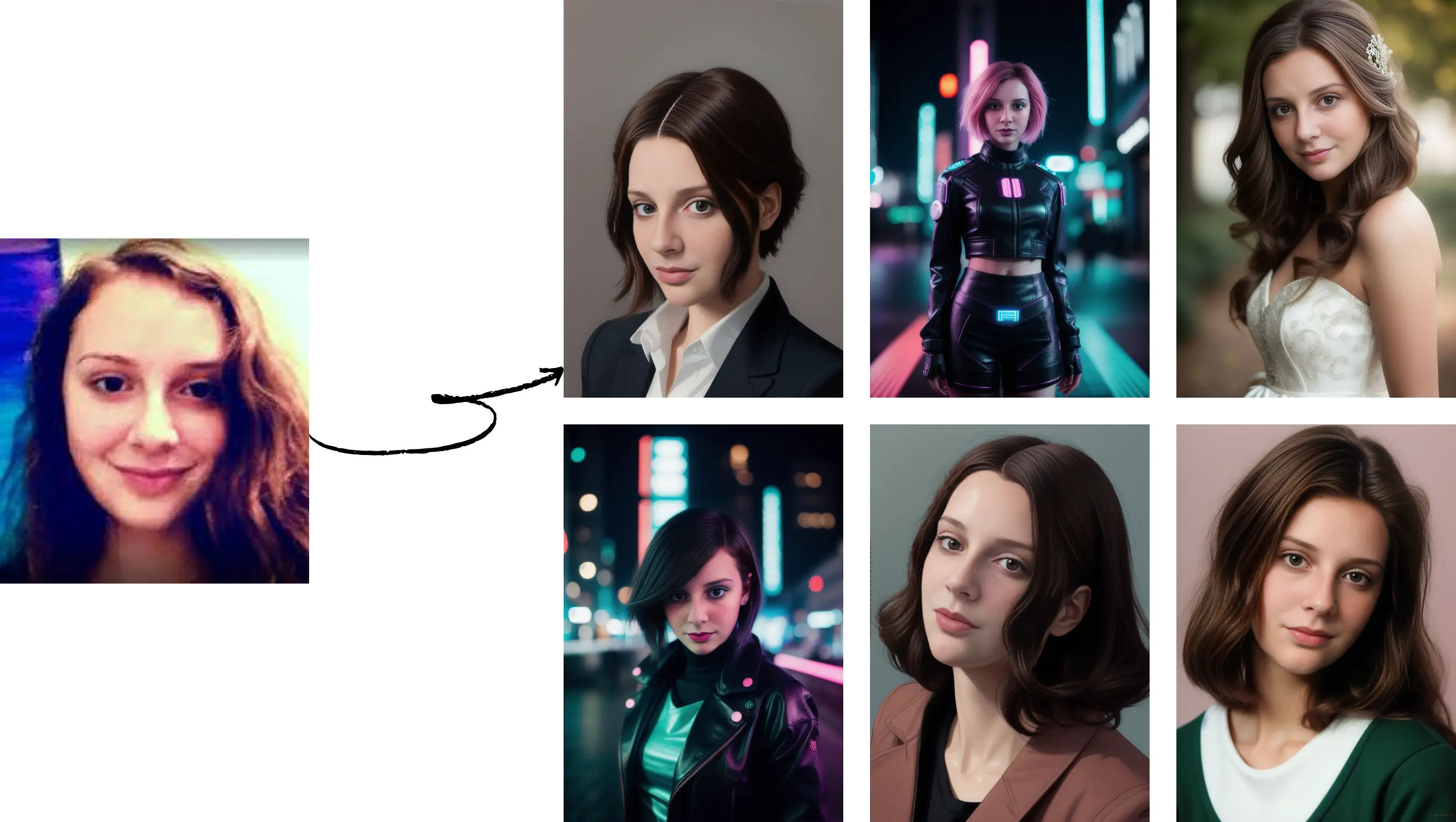 The process starts with a simple selfie. Using your smartphone, take a straight-on headshot of yourself against a plain background. This will allow the AI to clearly see your face and attributes to generate the final image. Make sure you are well-lit and your face is clearly visible.
Next, decide what kind of look you want for your AI-generated yearbook photo. Do you want a casual photo with a smile? Or a more stoic portrait look? Maybe even a candid laughing shot? With Westidol you can choose from hundreds of themes to match the style you want.
Here is where you can get creative! Customize hair style and color, makeup, facial expressions, outfits, backgrounds, and more. Westidol's AI will synthesize all of your chosen attributes into a realistic and natural looking photo. Go bold with blue hair and edgy clothes or keep it simple - the choice is yours.
Once you've chosen a theme and customizations, just hit generate. Westidol's AI will go to work creating your yearbook masterpiece. In seconds you'll have a high quality, photorealistic render ready to download to your device.
With Westidol the possibilities are endless for creating the perfect AI-enhanced yearbook photo. And you don't have to settle for just one! Generate multiple looks to choose the best one. Have fun with it and enjoy never having to step foot in a studio for your yearbook pic again.
Try Westidol today to create your custom AI yearbook photo!
Let me know if you would like me to modify or expand this draft blog post in Markdown format further.